Black Bear Hunting
Over 600LBS – Kyle G (formally of Kiel, WI) lays claim to the biggest black bear harvested in Pasha Lake's 60 year existence. In total, he's harvested 4 bears while staying at the lodge. While Kyle's trophy harvest is unique, his story isn't. He stands among many who've killed multiple bears over the years, several who've achieved double digits harvests.
Bear hunters choosing Pasha Lake Cabins quickly learn that opportunity to kill isn't the only advantage we offer, it's the refreshing honesty, the tireless service, and the legitimate expertise. From relentless baiting, to post-harvest care, Pasha Lake stands alone as the foremost Black Bear Hunting destination in all of North America. Moose Hunting
Together, the two Wildlife Management Units (#19 & #21A) contain one of the largest moose herds in all of NW Ontario, approximately 4,200 Alces alces (aka Canadian) Moose.
With Pasha Lake being centrally located between the 2 zones, it stands to reason the moose harvest opportunities are endless. The surrounding ecosystem of both deciduous and coniferous tree stands is a preferred haven for the local moose population, and it shows in the Pasha Lake's annual harvest rates. In fact, since 2005, there have been 2 bulls killed that have made the provincial record books.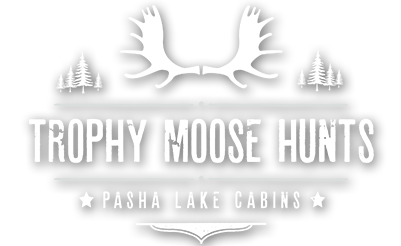 Grouse Hunting
Hundreds of miles of trails crisscross the area so you can walk or use an ATV to bag limit after limit. With the high number of grouse seen and flushed, many of our hunters enjoy training young dogs and young hunters as well in the area. In addition to our ruffed and spruce grouse, we also have a large population of sharptail grouse.
For the outdoors person who also enjoys to fish, combine your fall grouse hunt with some fall fishing. We're sure you'll be back year after year for more fall outdoor action.